Source: U.S. State Department
Peru is twice the size of Texas, slightly smaller than Alaska.
79% of the population lives in coastal areas which includes Lima, the capital.
The country has an active volcano, the Ubinas, which last erupted in 2009.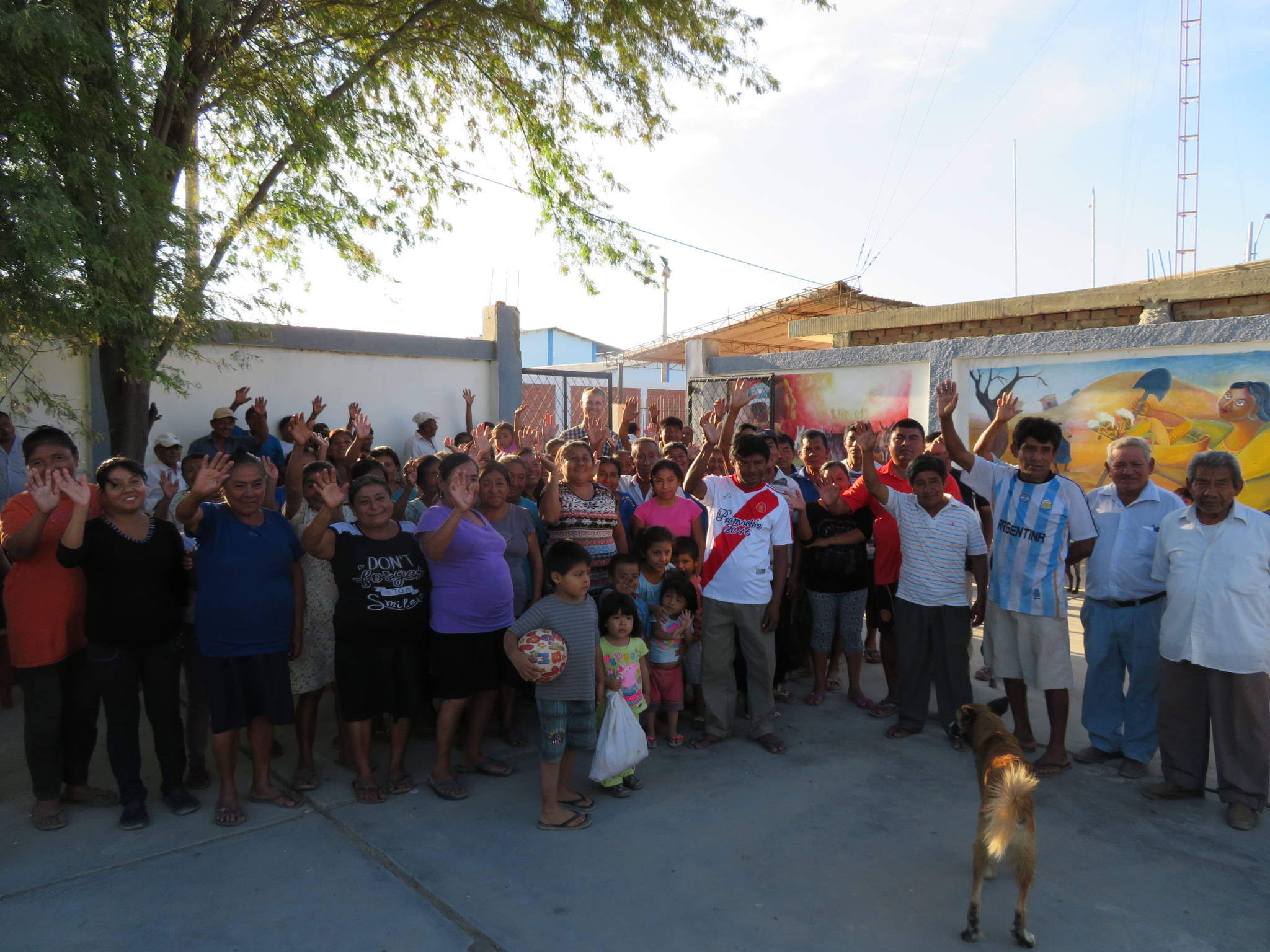 Current population: 7,000 people, 1400 households, 3000 children
Projected (Hoped For) by 2027: 15,000 people, 3000 households, 6000 children
84.1% are Catholic; Evangelical over 12.5%
Spanish is the official language. 45% are Ameri-indian; 37% mixed Ameri-Indian + white; 15% white; also African, Japanese and Chinese.
Only 69% of rural communities have water resources in Peru.
Only 53% of rural communities have sanitation facilities in Peru.
Peru's rivers and coastal waters are polluted from municipal and mining waste products. Deforestation contributes to flooding and erosion.
In Monte Castillo, average payment for clean water: $10/month
Primary Water Sources
(in order of typical use, often the people typically combine sources)
1. Cisterna (Trucked-in) Water (Often irregular deliveries)
2. Groundwater Well (Salt contamination, dilapidated infrastructure, and expensive operations & maintenance)
The majority of the Monte Castillo population works within the agricultural business. Peru's unemployment is at 6.7%
Some children ages six to 14 work along with parents to help support the family. Most children attend school up to age 14.
Poverty rate in rural areas is 55%.
Socio-economically, Peru has a dependency rate of 53.2%. A dependency rate is defined as part of the population that does not work and relies on others for their goods and services they consume.
There are issues of major infectious diseases including food or waterborne diseases such as bacterial diarrhea, hepatitis A, typhoid fever, dengue fever, malaria, Oroya fever and Zika virus.
These diseases affect the most vulnerable: Children and older adults.
There is only 1.12 physicians per 1,000 population in Peru. Only 1.6 hospital beds per 1,000 population in Peru.
Peru is the second largest producer of coca leaf and second largest producer of cocaine.